ZooDirect family
Quality nutrition accessible to all!
Buying quality food directly from the producer, with ZooDirect it's possible!
Our offer is based on adapted and superior quality nutrition, food selected for its taste, with a mix of fresh and dehydrated meats, avoiding ingredients that could cause a risk of toxicity for our pets' bodies.
But by the way, where did ZooDirect come from?
We are a family company made up of a team of animal lovers and experts.
Did you know that the creator of ZooDirect, Olivier, is a Siberian Husky breeder? The dogs, resulting from his selection as an internationally renowned breeder, have obtained more than 200 titles of beauty champions at the international level, several titles of World Champion. Olivier has also taken on the challenge of taking his dogs on expeditions to the northern regions, near the border with Siberia, for adventures lasting several weeks and over several thousand kilometers.
In order for his dogs to meet this challenge, they needed an adapted diet. Unfortunately at the time he could not find the quality and meat content necessary, so he started producing food in 1995, looking for quality suppliers and developing kibbles rich in animal proteins. Very quickly, the success of his first brand forced him to devote himself totally to this activity to develop the products and the marketing in Europe and outside Europe. Today his brands are distributed in more than 25 countries.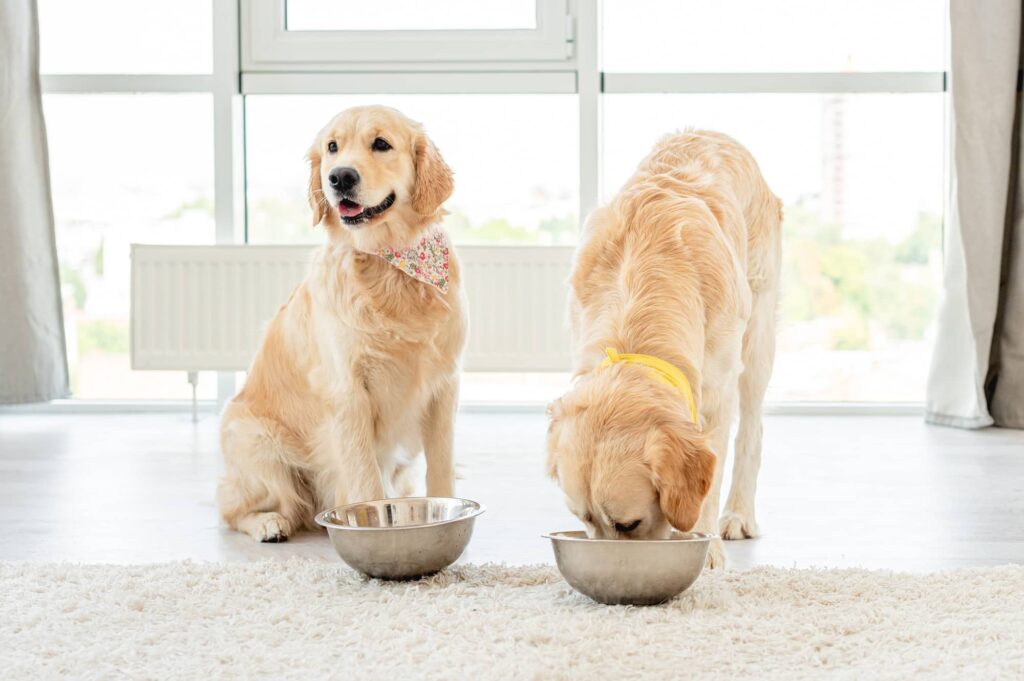 We produce the items we sell
As you can see, ZooDirect is a factory direct online store. You will find our brands that we develop with care and rigor. Our goal is to offer the best quality and we continue to improve our ranges.
Our companions are by nature carnivores, whose organism is not adapted to a diet low in animal proteins. We refuse to enter into the profit logic induced by the choice of low quality and cheap raw materials to increase profits. No! Our main ingredient is and will always be meat of European origin and we will not deviate from this principle, we remain faithful to our objective of serving the health of our pets.
A very strict specification
All products sold on ZooDirect are certified, controlled & approved by ISO or HACCP standards, which perfectly meet the quality and safety requirements of the European Community.
We select with the utmost care the production plants that ensure the manufacture of our products. They meet strict and ambitious specifications that guarantee a high quality process and ingredients. Downstream, our products are shipped from our warehouse located in Luxembourg.
Affordable price for quality products
Our products are manufactured and sold directly on ZooDirect. We don't go through any intermediaries, so you save the margins of all the usual middlemen. And for unbeatable prices, we offer sliding scale prices according to the amount of your basket, in other words, the more you buy, the lower the prices!
Sponsorship for even more savings
At ZooDirect, the more you recommend our site, the more we reward you for doing so! Simply share your code on social networks or send it by email to your friends. When your referral places his or her first order, with your code, he or she will receive a 15% discount and his or her purchase will generate a 4% credit in your favor. The more you refer, the more store credits you get.
The subscription to avoid running out of kibble
You get up to 15% discount on our products. It's without commitment! Your products are automatically sent to you at the chosen delivery frequency. No more need to think about buying back your kibbles, they are automatically delivered according to the rhythm you have chosen! Your four-legged friends will be grateful to you.